Celebrate Turning the Big O-N-E with Baby Cake Smash Photos
Can you believe that your baby is almost one year old? Their first birthday is a milestone that is certainly worth celebrating, and what better way to do so than to treat your little one with their first taste of birthday cake and having the special moments captured by the Houston photographers at MTW Portrait Studio? Our fun and creative cake smash photo sessions are the perfect way to document your baby's first birthday. We'll work closely with you to create the perfect set-up and capture moments that you'll be able to cherish forever.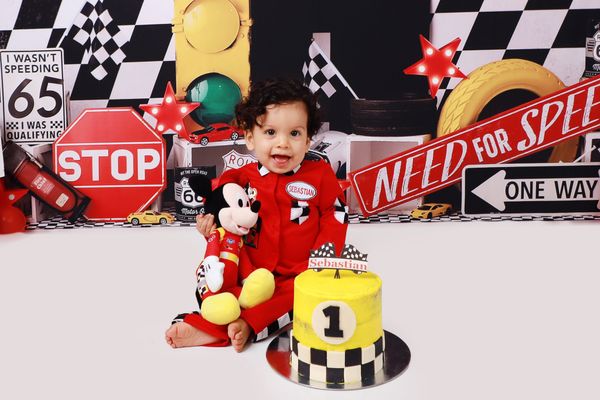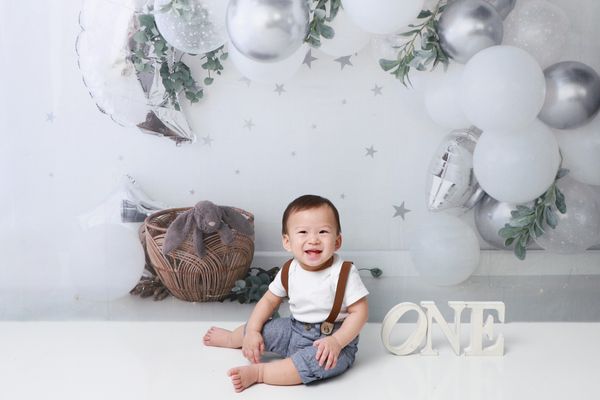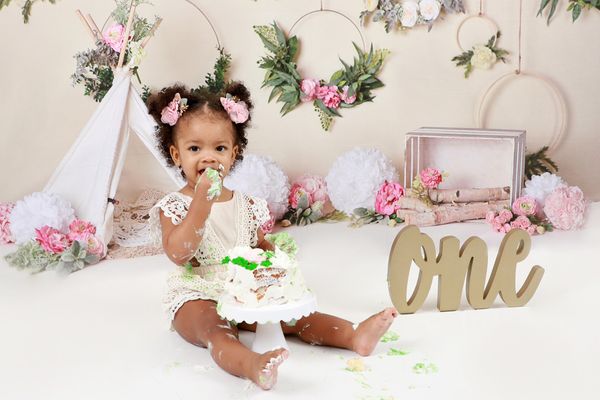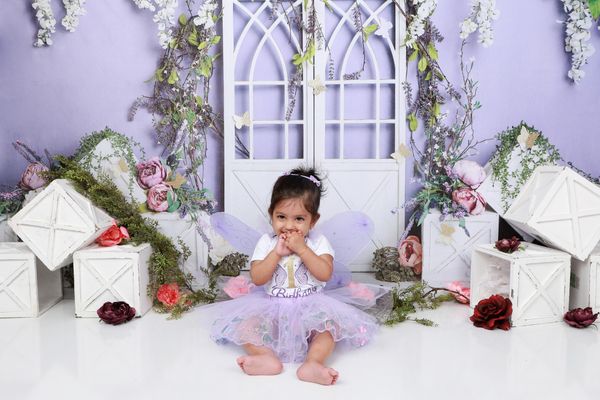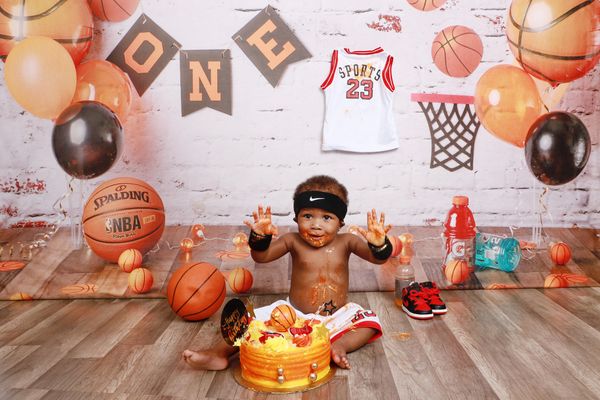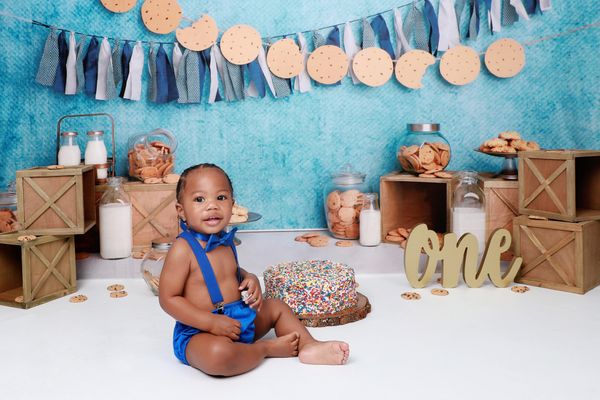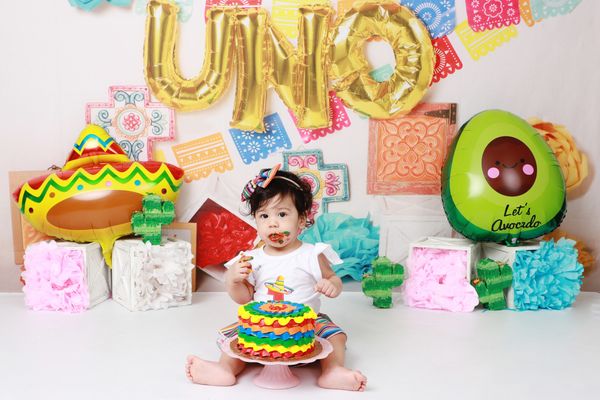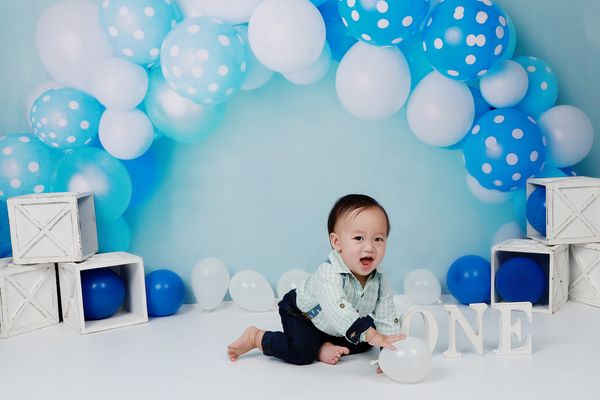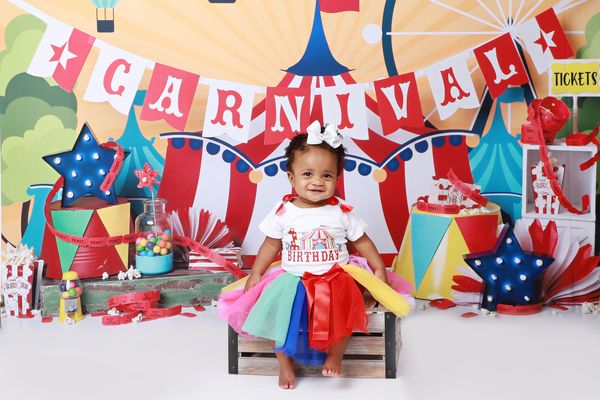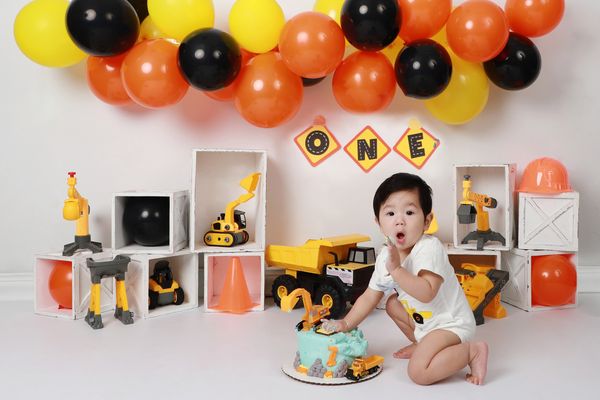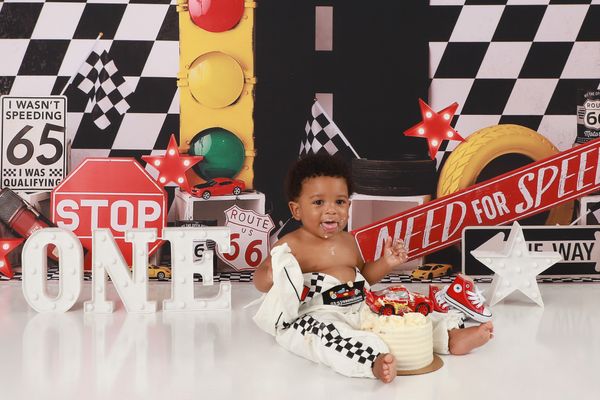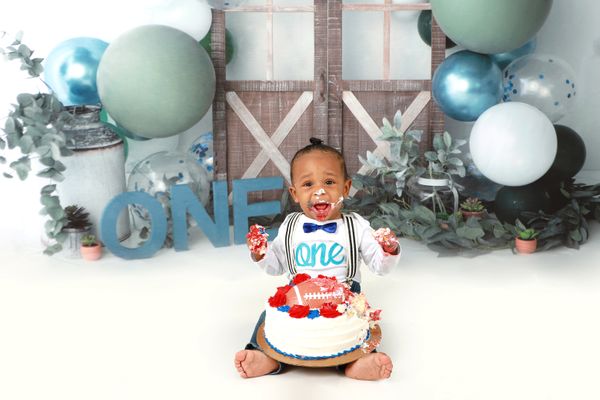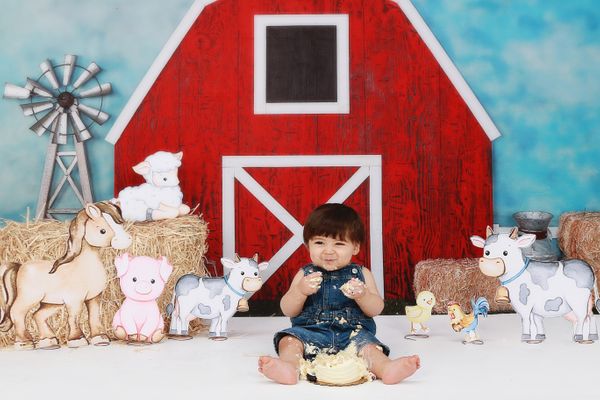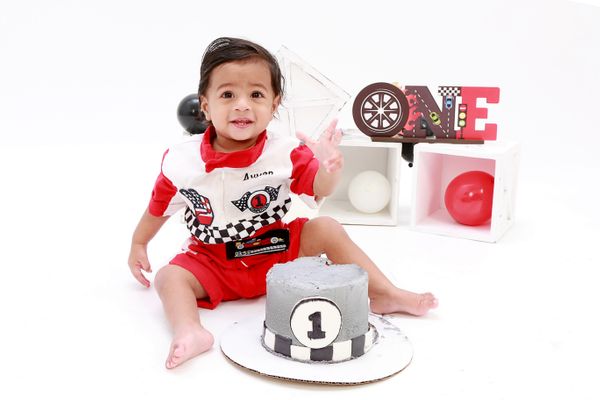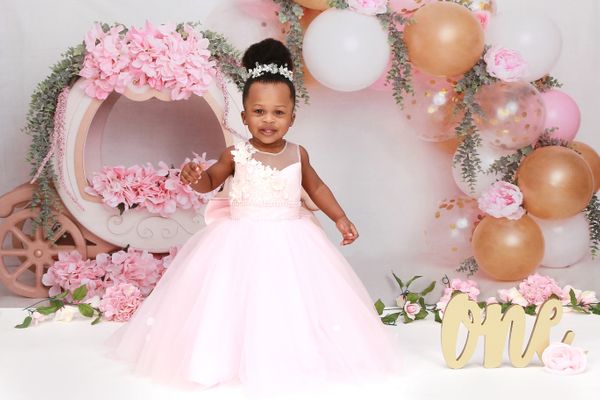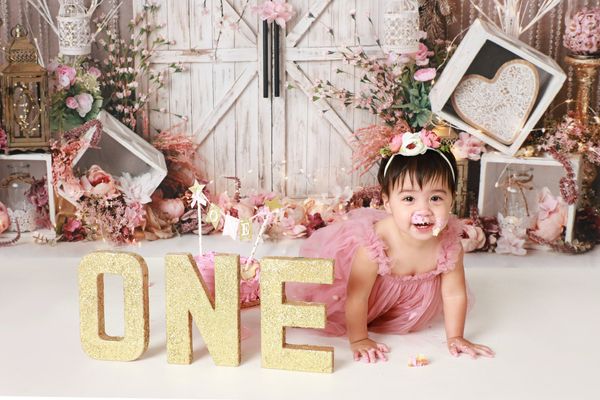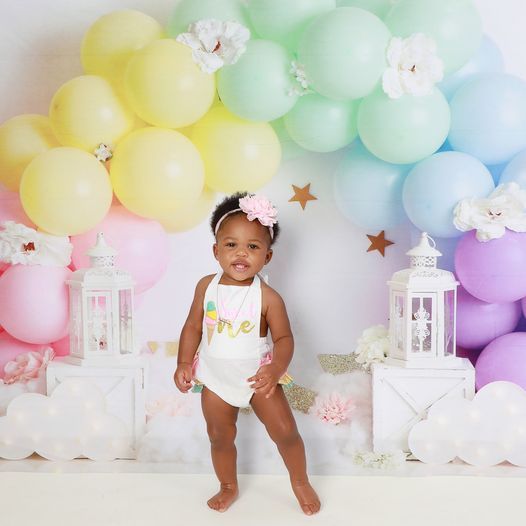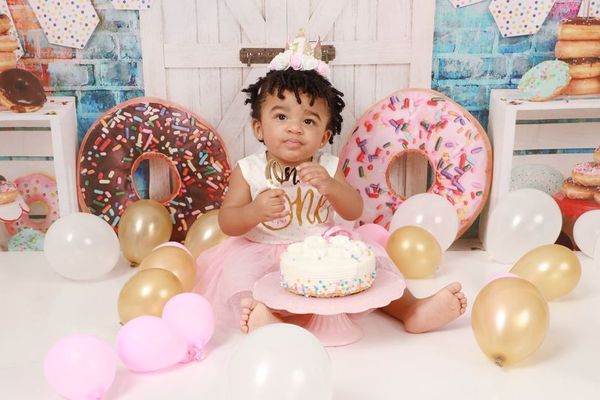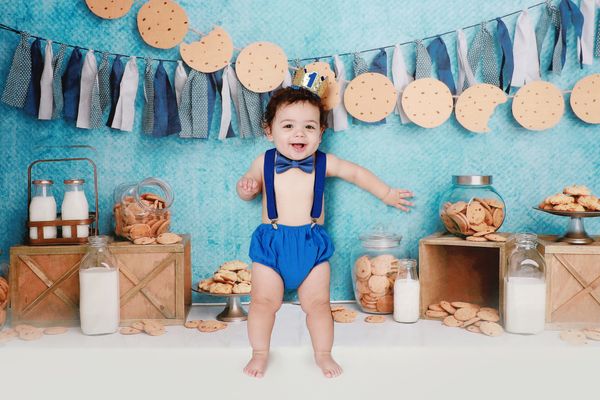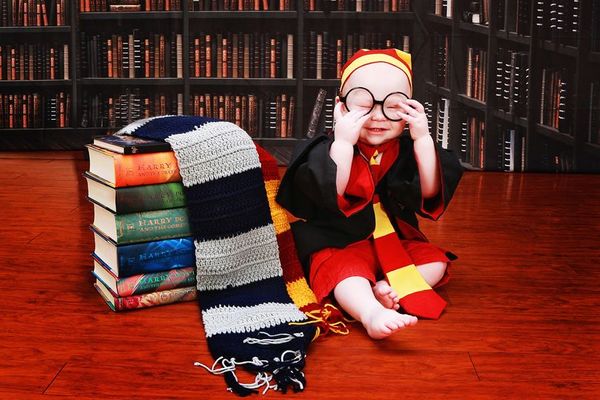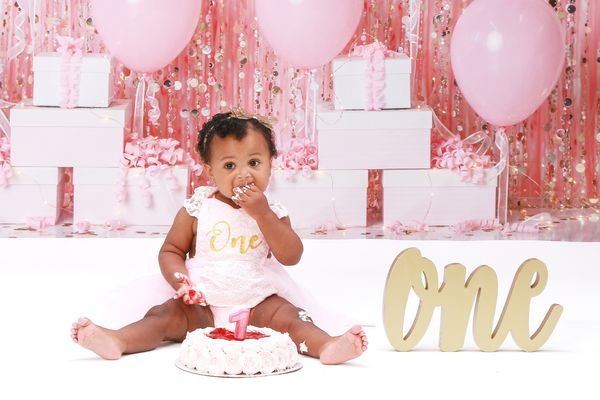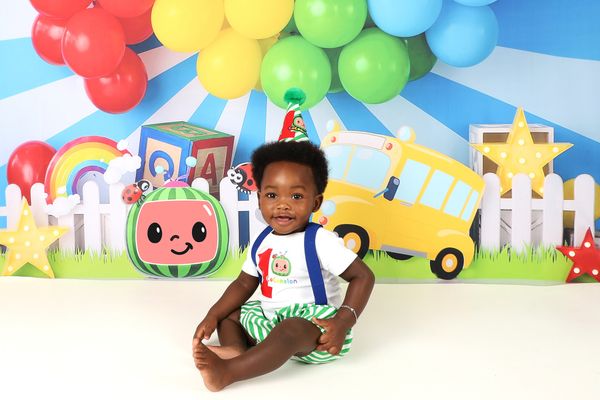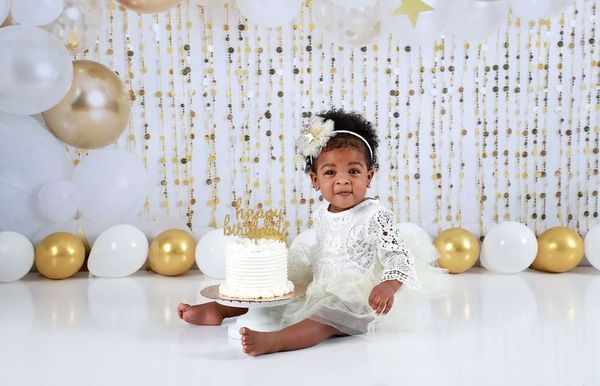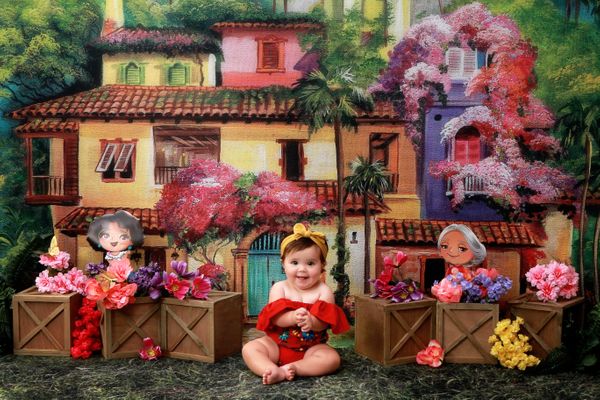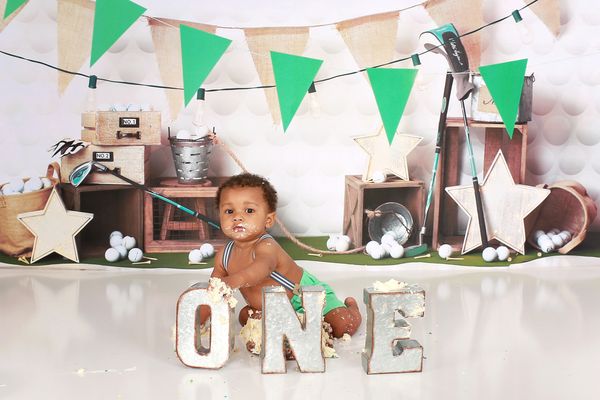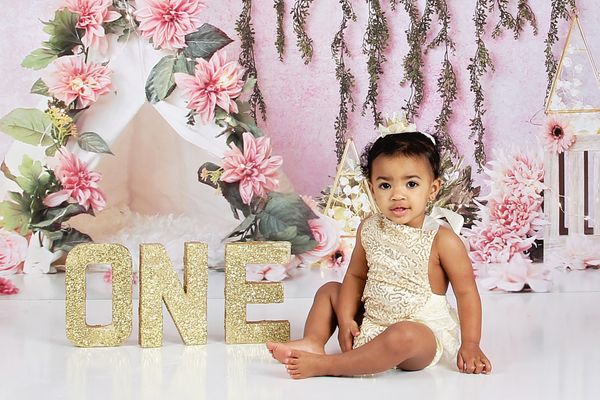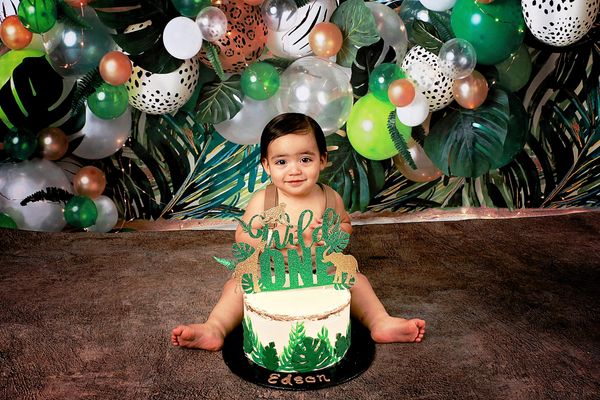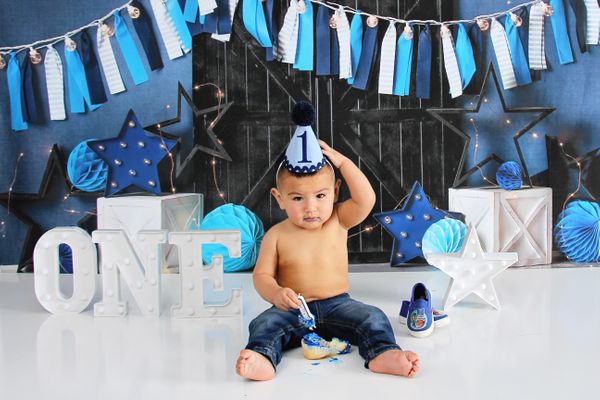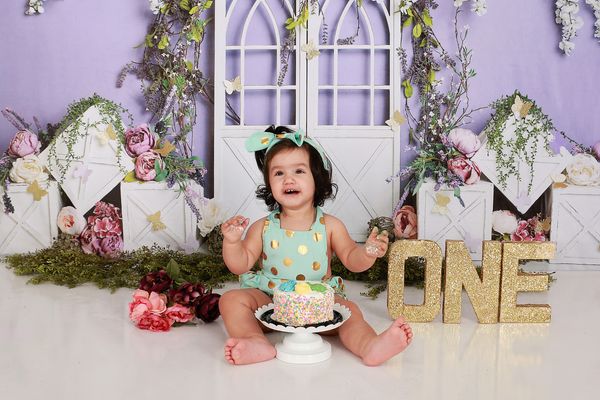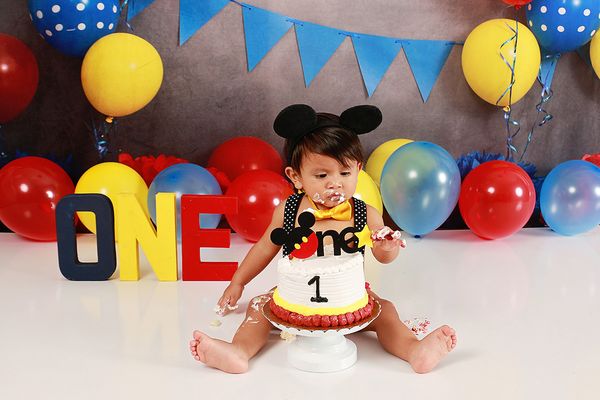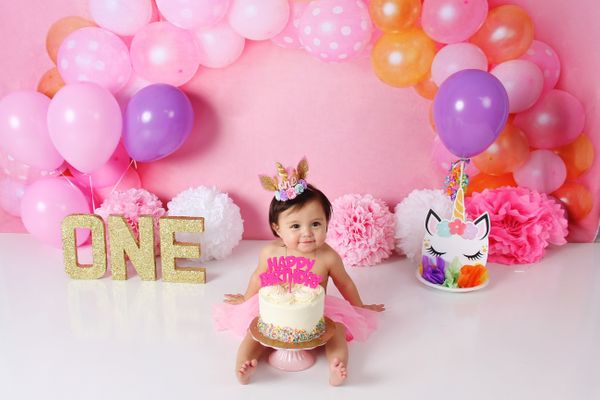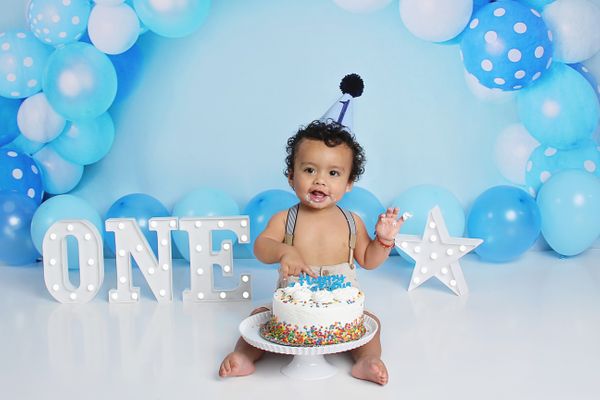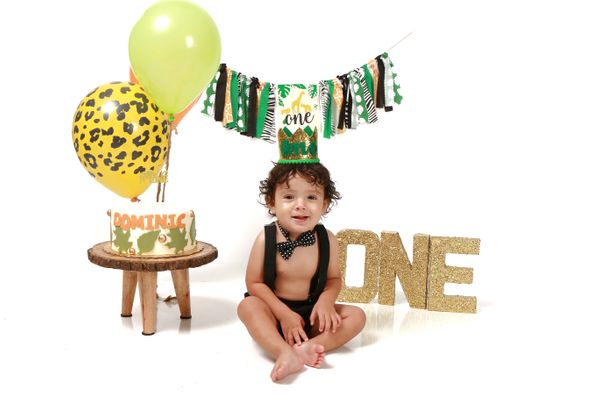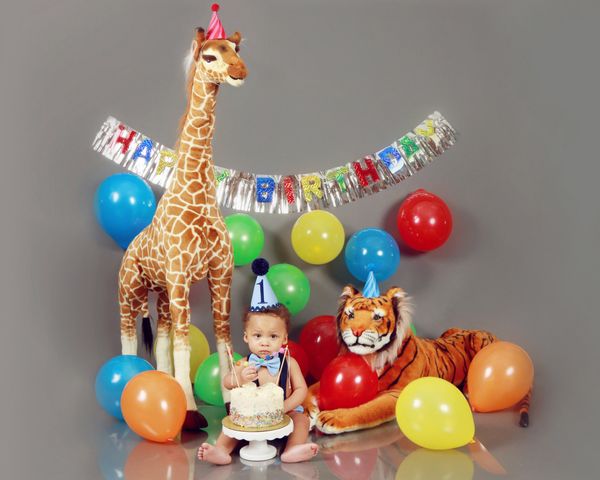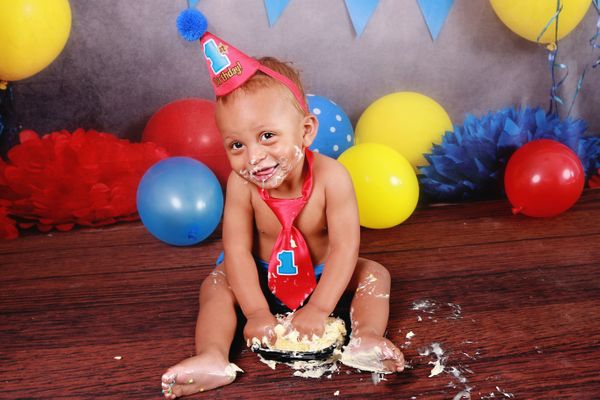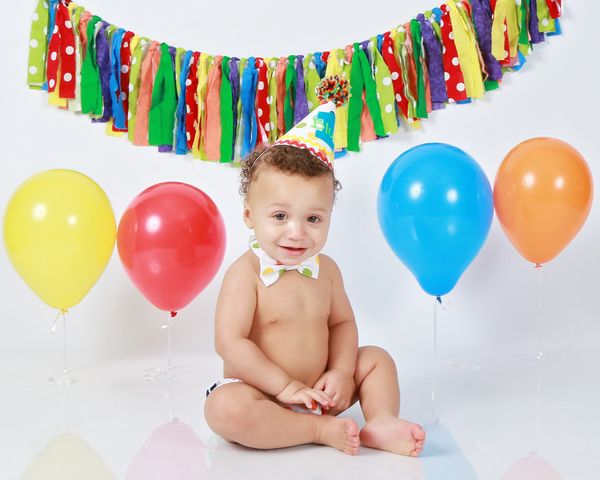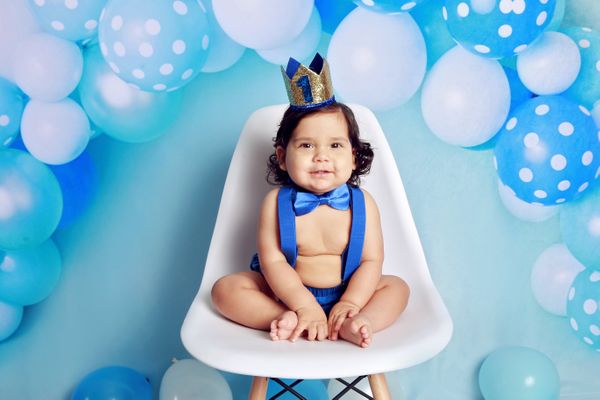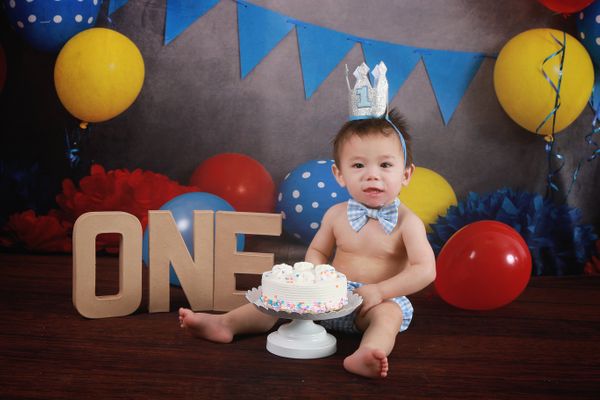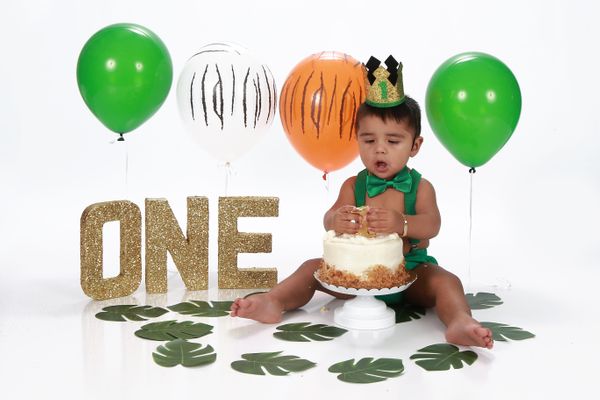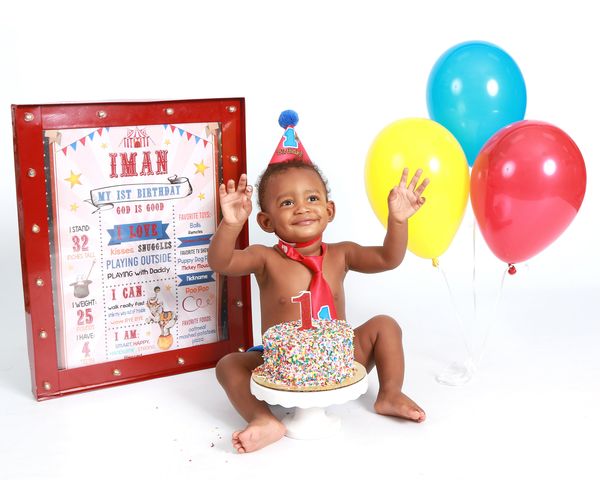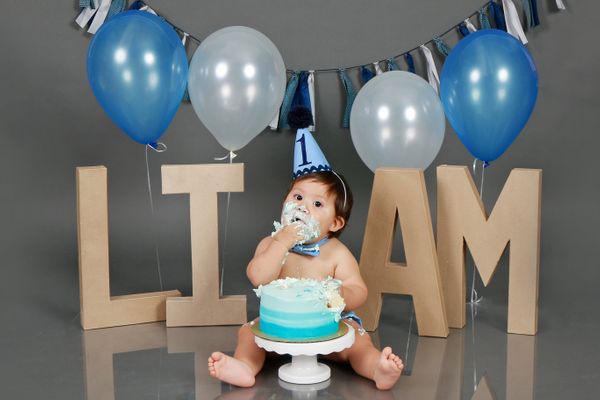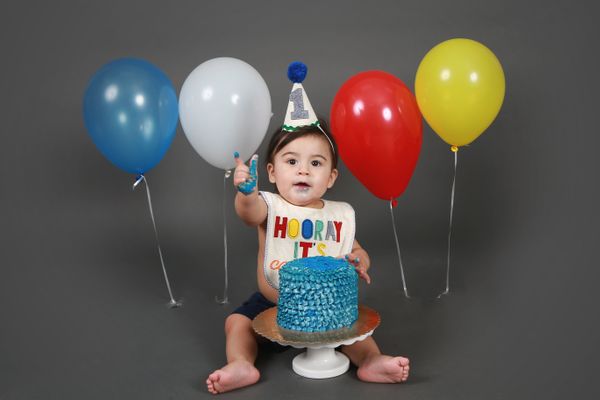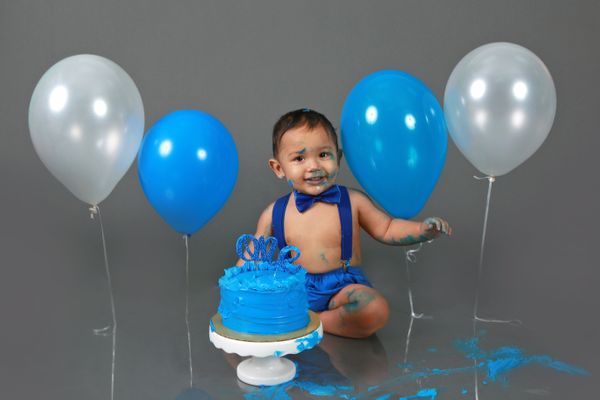 Get the Perfect Cake Smash Photos for Your Little One's First Birthday
Everyone knows that the best part of a birthday party is usually the cake. When it comes to a baby's first birthday, the best part is not only seeing them try cake for the first time, but also watching them cover themselves from head to toe with frosting in the process. While it may create a mess, the cake smash trend is a fun and popular way to commemorate a baby's first birthday, and for good reason — there's something incredibly adorable about confection-covered babies! That is why we offer professional cake smash photography here at MTW Portrait Studio to capture these precious moments.
We offer different packages to meet your wants and needs, plus we handle setting up the theme and choosing the right props. All you need to do is bring your baby and a cake!
All session deposits are nonrefundable.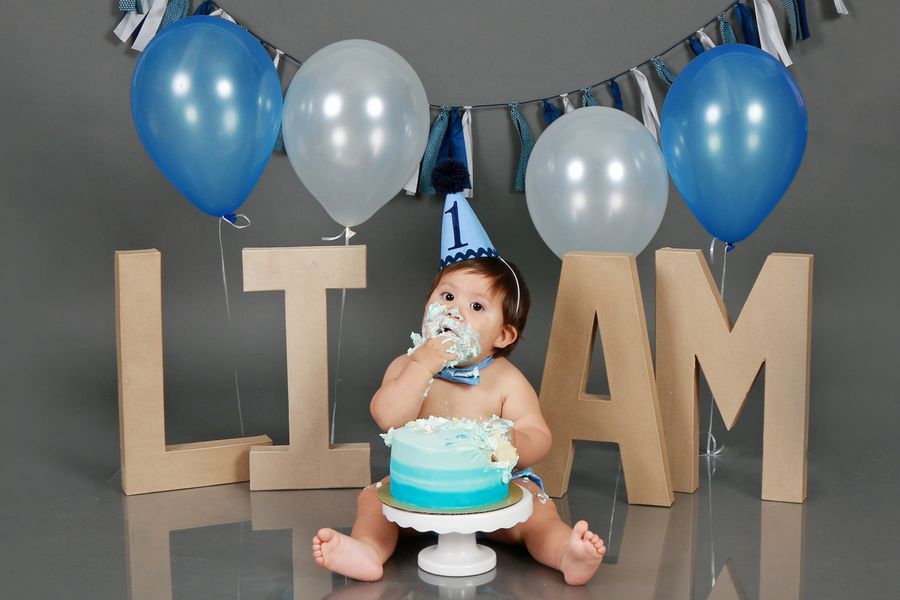 Babies Can Have Their Cake and Wear It Too!
As some of the best cake smash photographers around, we are committed to making it easier than ever to capture memorable photos for you. We'll create a setup that includes banners, backgrounds, and other decorations that fit your cake color and outfit preferences. All you need to bring is the cake. For the best photos and results, we recommend using a five- to six-inch cake with a soft icing and a light color cake inside. During the session, our photographers will work their magic to create and capture the best moments. Once it's all over, we'll handle all of the cleanup.
The photos from your baby's cake smash photo session will be presented to immediately after your session . At this time, you'll be able to choose which images you want and whether you would like to upgrade your package. Have more questions about cake smash photos? Give us a call!
One Word: Priceless
WHY CAKE SMASH
Cake smash session is wonderful way of celebrating baby 1st BIRTHDAY.
Another (after newborn session and sitter session) milestone, continuation of the story. Session is full of fun for a child as well as parents. We let them be kids, play with cake while making memories which will always bring smile on your face!
Are props and sets provided?
During your 30-minute session we will shoot at least 2 different setups. You will fill out a questionnaire regarding your cake color and outfit preferences. We will then use our extensive inventory of cake plates, banners, backdrops and more to match. You only need to bring the cake! Everything else is included.
When is the best time to schedule a Cake Smash session?
It is best to schedule your child's cake smash session about two weeks ahead of time. Cake Smash sessions are almost always best in the morning, based on the best time around their nap. Even if your one year old is beaming and happy at 6pm when you or your spouse come home from work, we have found that this is not the best time in the studio.
WHAT TO BRING WITH YOU?
The main thing you need to take care of, especially for family session is clothing. You can find some hits and tips here. Special items are always welcome: little blanket your child got as a gift from Grandmother and you wish it to me captured with your family/child. If you are uncertain whether its worth to bring something or not, feel free to contact MTW Portrait Studio, We will be delighted to help. Additional outfit for the little one is always welcome. BRIBE- something your little one really like to eat, a biscuit, snack. Try to avoid chocolate as this will stain and live and marks all over the face.​
Do you set up themes for the cake smash portion?
We will work with coordinating your color preferences before your session. We provide all the props for each set including cake plates, banners, and decorations.
What type of cake should I bring?
The cake should be 5-6" with a soft icing and a light color cake inside. Please leave the cake at room temperature about 2 hours before the session to ensure the frosting is nice and soft.
Do you include parent or sibling shots?
Yes, we do. However, Cake smash sessions focus on the baby. In the beginning of each session spend a few minutes playing games and warming to your child. We will absolutely include a family or sibling shot at the start of the session.
Can I invite my family members to the session?
Too many people trying to get your child to smile or talking tends to be a distraction. We kindly ask that you show your loved ones the keepsake memories.
How will we clean up?
The best part of having a cake smash at MTW Portraits is…. We do all the clean up! At the end of the cake smash we will provide you with a towel so you can clean your baby. But we will clean the mess on the floor and the studio. Most kids are done (really done!) at the end of the session so you get to walk out the door and leave the mess for us.
What will happen after the session?
After we are done in the studio, we take about 10-15 minutes to edit down your photos. Then, you sit with an experienced staff member to view your photos and make your selection.
INVESTMENT
$25 non refundable SESSION DEPOSIT is due on booking to secure your space. The deposit is applied toward your portrait purchase.
Learn More About Our Cake Smash Photos
Your baby's first birthday is an important milestone in their lives, and yours. Let the talented photographers at MTW Portrait Studio capture this special moment with a fun cake smash photo session. Schedule your session online today or contact our studio to learn more information!